Weather Bus.com — June 25, 2008, 9:35 pm
Three separate thunderstorms moved through the area this afternoon/evening, resulting in brief heavy rainfall, small hail, gusty winds and a great deal of lightning. The rain total for the day, as of 9:30pm, was 0.17in.. A complete summary of these storms will be made available by tomorrow evening.
This evening a severe thunderstorm formed around Queen Creek, resulting in a copious amount of lightning. Below is one of the photos we captured of the storm, taken around 8:30pm.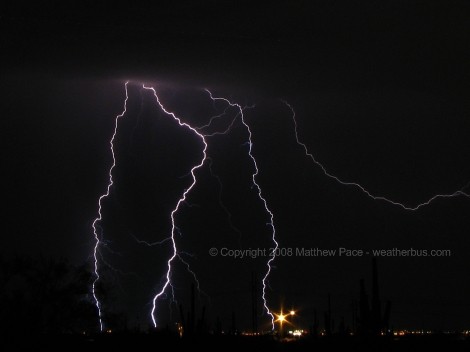 No Comments »