Weather history: Snow in Phoenix
Posted on Jan-22-2017 at 11:43:00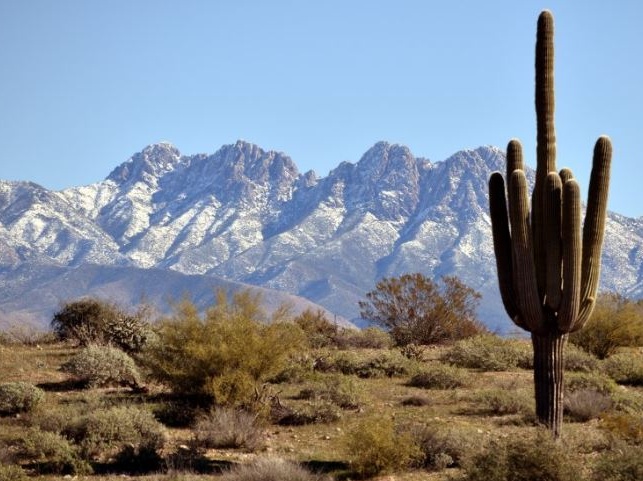 Mention Phoenix, Arizona to anyone and their first thought is likely something dealing with scorching temperatures. However, on rare occasions, snow can fall in Phoenix.
On this day (Jan 22nd) back in 1937, a record setting one inch of snow fell in Phoenix, with other parts of the Valley measuring four inches of snow.
One inch of snow has also fallen on January 20, 1933, and January 21, 1937.
Besides the above mentioned "snow days" measurable snow has only been recorded on six other days according to the National Weather Service in Phoenix:
Feb 2, 1939: 0.5"
Dec 21, 1990: 0.4"
Dec 22, 1990: 0.4"
Mar 12, 1917: 0.2"
Nov 28, 1919: 0.1"
Dec 11, 1985: 0.1"
So if you are hoping for a snow day in Phoenix in the near future, don't count on it!