Big exciting changes!
Posted on Jun-23-2017 at 14:55:00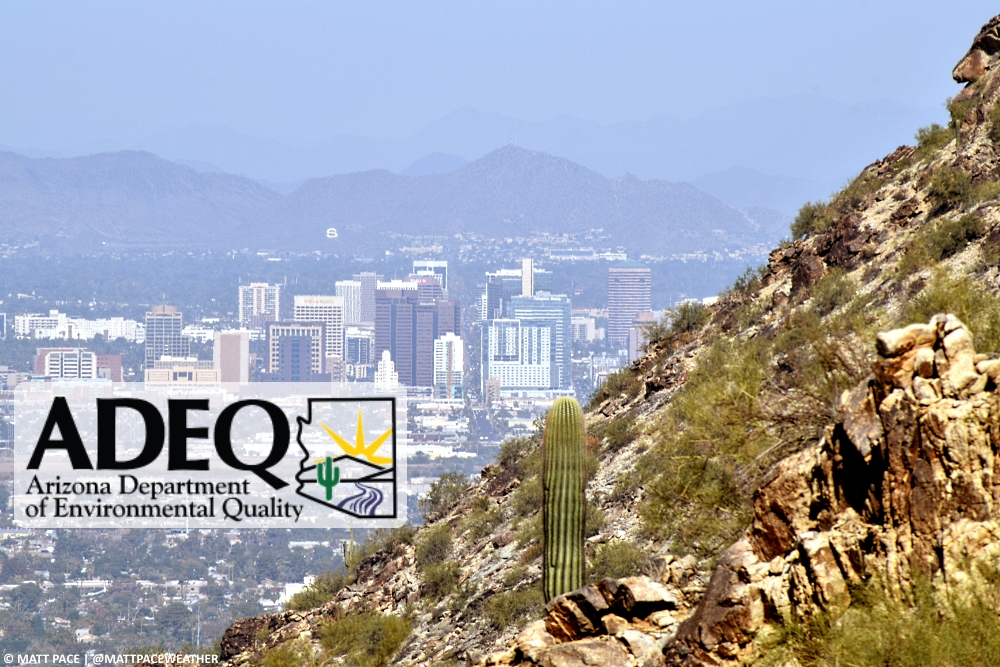 First, thank you to everyone for your support over the past five years and beyond. Since many have asked where I am headed, here's the answer:
It's up in the air! No, literally, my new career journey will be all about the air we breathe!
I have known for a while, but I can finally say with great excitement, I will be heading to the Arizona Department of Environmental Quality (ADEQ), working in the Air Quality Division. This position will entail weather forecasting, education/outreach, forecasting smoke from wildfires/prescribed burns, finding ways to improve air quality across the great state of Arizona and much more. I am extremely excited to work with a group of educated, motivated and passionate people!
So why the switch?
As many of you may know, I started in the TV world five years ago with no experience as I came from a background of teaching after receiving my Ph.D. in Geography/Meteorology from Arizona State University. I was initially hired to educate viewers about the weather and provide a different perspective they may not have received before. While passing on my knowledge of weather, I, in turn, learned a tremendous amount about the world of television at my former place of employment. I wish the photographers, producers, production staff, reporters and anchors still employed there the very best.
However, in my opinion, my former employer was moving in a direction that was not conducive to my career growth. Over the past year, as many changes took place, it became clear to me that smart content was being replaced with more entertainment. Coming from a science background, this shift in content made it a straightforward decision to start looking for another career path in a weather-related field.
My passion for true meteorology, always wanting to learn new things, and helping the community as a whole, made ADEQ a perfect fit for my next career adventure!
Even though this position will not be in the media world, I plan to continue tweeting and updating my weather website (weatherbus.com) with anything and everything weather!
Again, thank you to everyone that watched over the years. It is my sincere hope that I taught you at least a little something about the weather! If you ever have weather questions, send me an e-mail or tweet me!