Drought conditions improving
Posted on Jul-29-2017 at 10:23:00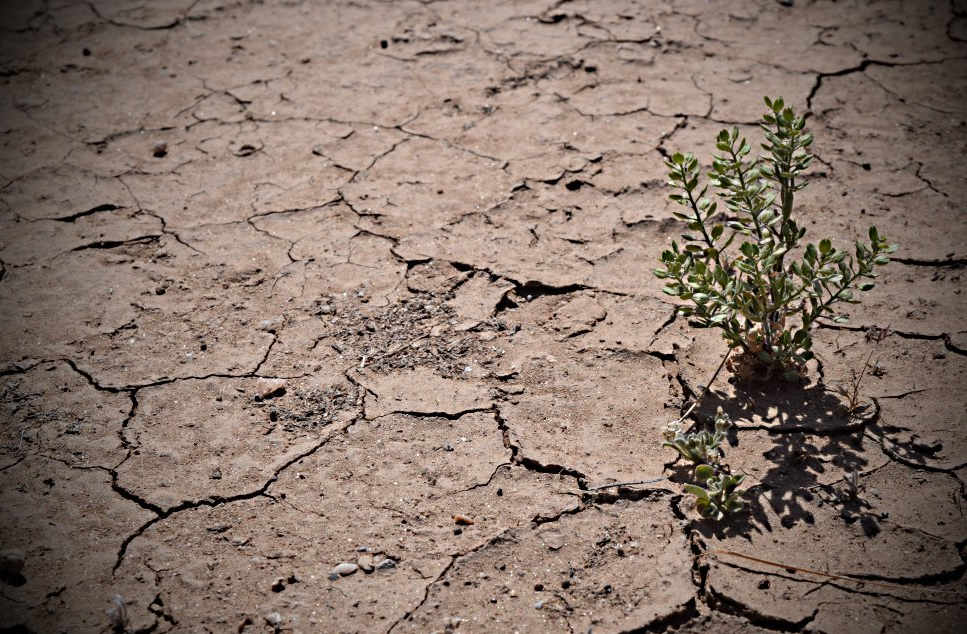 Here in the Southwestern United States where many locations experience less than 10 inches of rain per year, each drop of rain counts!
Monsoon 2017, so far, has been relatively active, especially across portions of northern, eastern and southern Arizona.
Officially, at Phoenix Sky Harbor, 0.87 inches of rain has fallen this monsoon, which is below the average of 0.99 inches (from June 15th - July 29th).
Even though officially, Phoenix is below average so far this monsoon, many locations on the outskirts of the Valley, such as Apache Junction and East Mesa, have seen over three inches of rain.
So the big question, how is this impacting the drought across the state?
Here is the good news, 34 percent of the state is no longer in a drought, which includes a good portion of northwest Arizona and even the northern portion of Maricopa County.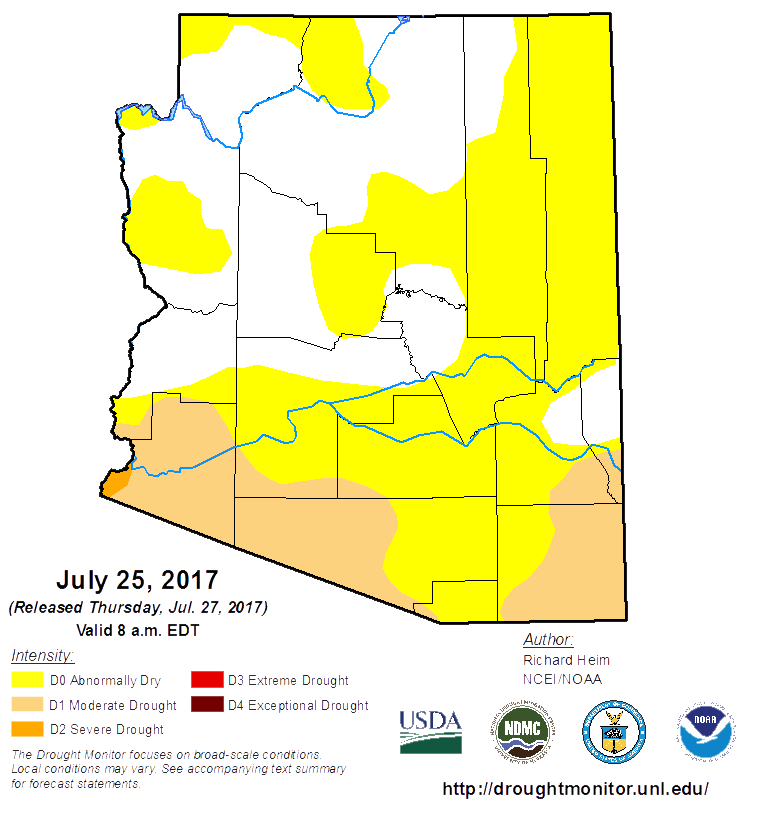 Currently, 50 percent of the state is in a classification called "abnormally dry." These dry areas are considered areas that are dry but are not currently in a drought situation.
Across the southeastern and southwestern portion of the state, more monsoon rain is needed as 15.5 percent of the state is in moderate drought. However, there has been an improvement as last week, nearly 30 percent of the state was in moderate drought.
Severe drought encompasses only 0.23 percent of the state, which is the areas in/around Yuma. As for extreme and exceptional drought, they are both sitting at zero percent, which is good news!
Bottom line, drought is still ongoing in portions of Arizona, so fingers crossed for additional monsoon rainfall.