Rain chances on the rise Tuesday night
Posted on Jan-09-2018 at 16:34:00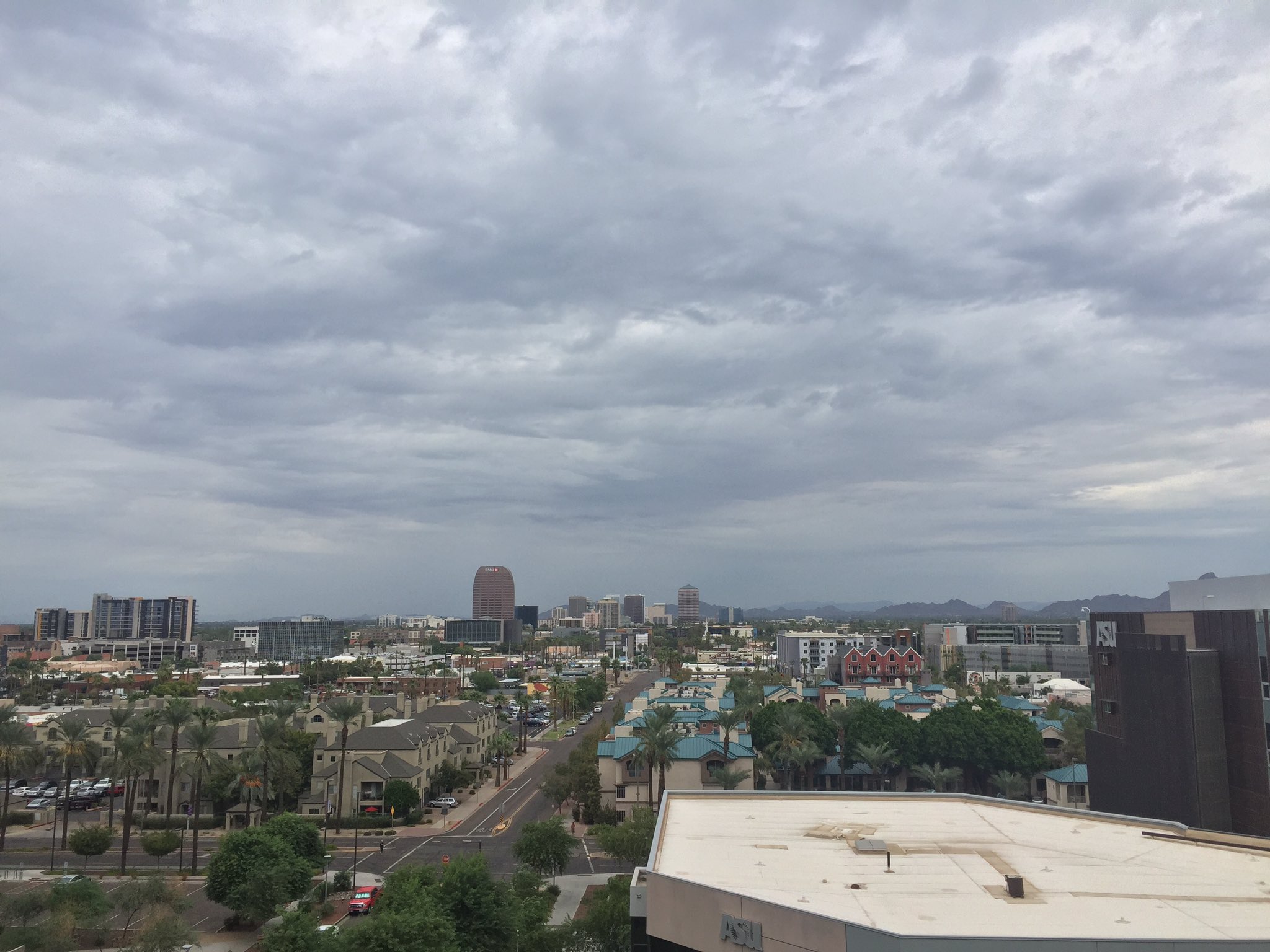 A strong storm system is moving into Arizona this afternoon. As of 430pm showers and thunderstorms extended from Kingman to Yuma along the front. The cold front will move into the Phoenix valley this evening resulting in a good chance of showers and thunderstorms.
Before the rain moves in, expect breezy to windy conditions this afternoon that could result in areas of blowing dust. Use caution if traveling.
As for rainfall, here in the Valley, forecasting totals in the 0.25-0.50 inch range with the highest totals across the higher terrain just north and east of Phoenix. Any thunderstorms that form will be able to produce heavy rain and small hail.
Sadly, the rain will not last long with mostly clear skies by Wednesday afternoon.
The other big story will be much cooler weather moving into the forecast tomorrow (Wednesday) with high temperatures only rising into the low 60's.