Arizona Drought: Worst conditions since 2011
Posted on Apr-12-2018 at 21:18:00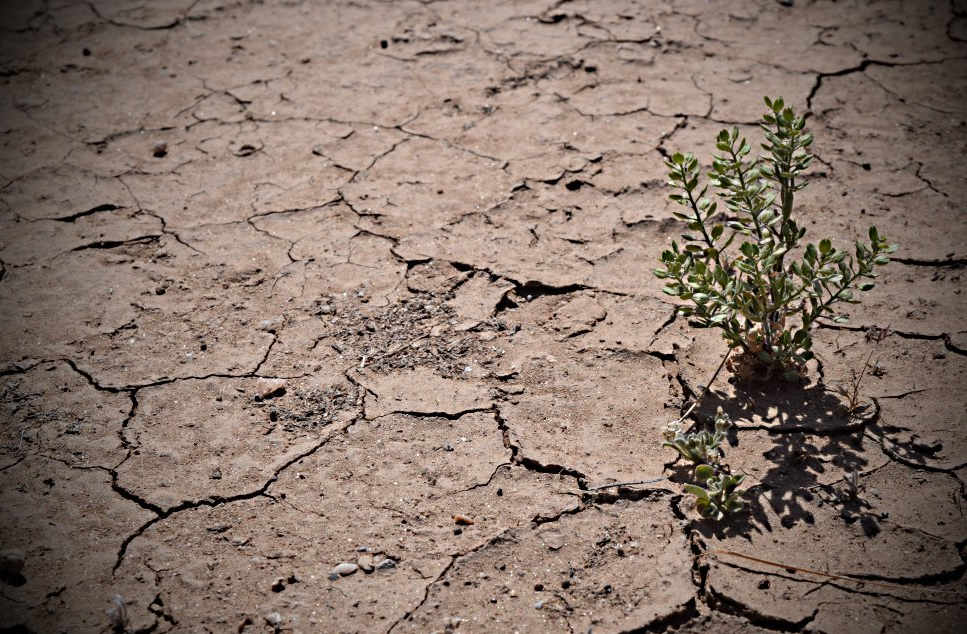 It has been an extremely dry year across the state, and things are only getting worse.
The latest drought numbers were released today, and nearly 4% of Arizona is now in Exceptional Drought, which is the highest intensity drought classification.
Is this rare? Well, the state has not seen Exceptional Drought since September 2013. In fact, this is the highest percentage of Exceptional Drought the state has experienced since August 2011.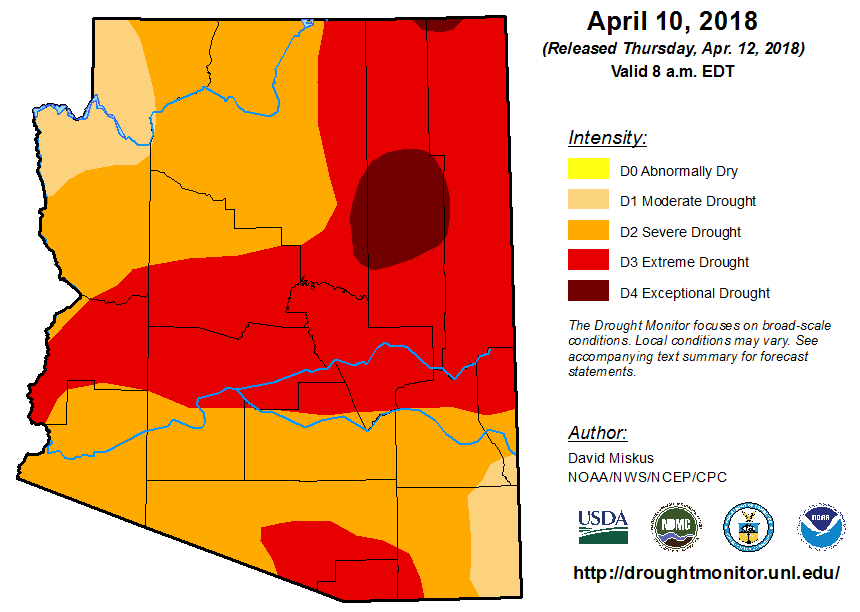 The current drought numbers are as follow:
Moderate Drought: 7.37%
Severe Drought: 45.06%
Extreme Drought: 43.58%
Exceptional Drought: 3.98%
The sad news... no relief is in sight. In fact, Arizona is heading into the dry season. On average, April, May, and June are the driest months of the year (April: 0.28", May: 0.11", June:0.01"). This is not good considering Phoenix has only seen 0.77" of rain so far this year which is 2.24" below average.
Fingers crossed for an active Monsoon 2018.