Weather Wild Card: Tropical Storm Paine
Posted on Sep-18-2016 at 00:00:00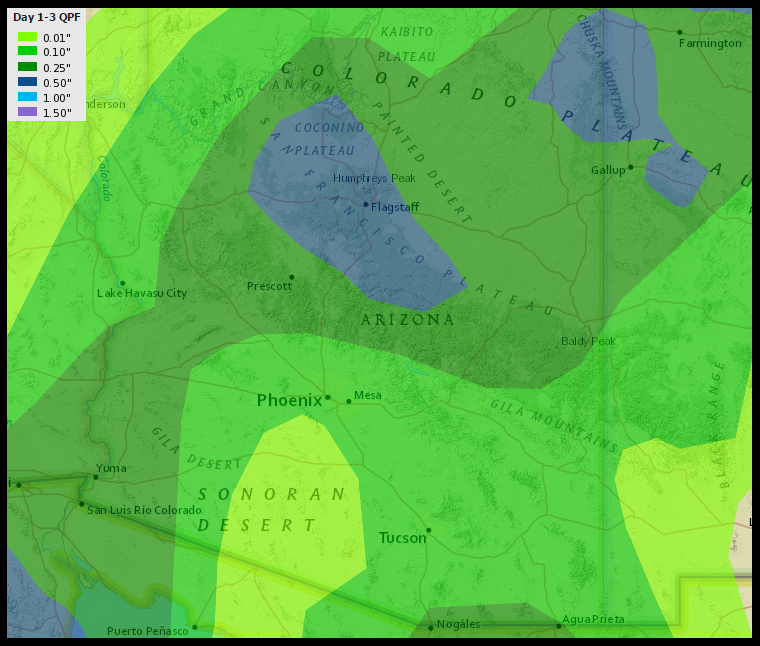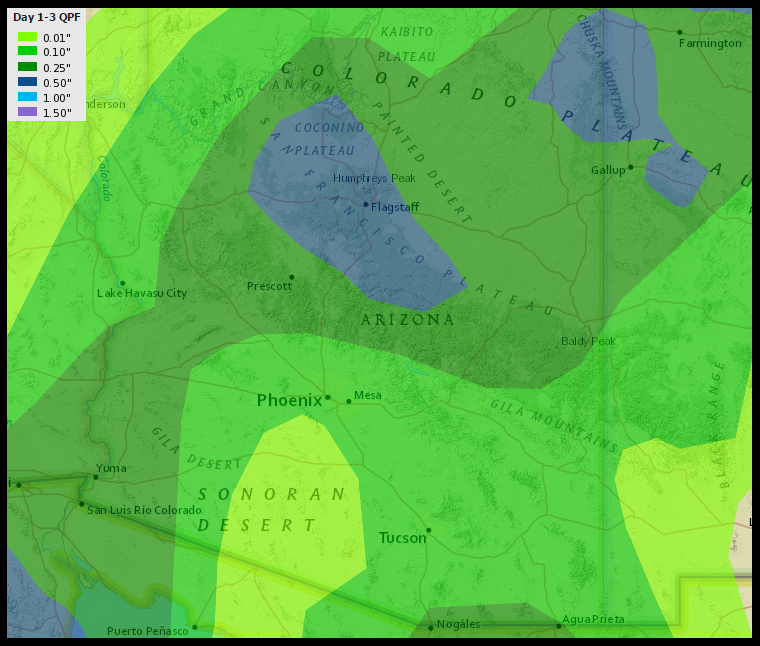 It has been a fairly dry September but that could quickly change Monday night through Wednesday morning.
Tropical Storm Paine developed this morning south of Baja and was moving NW. The storm could strengthen into a hurricane briefly tomorrow before rapidly weakening.
While it will not directly impact Arizona, a low pressure system off the coast of California and an area of high pressure just east of Arizona will funnel the remnant tropical moisture into the state starting tomorrow.
The first notable difference will be increasing cloud cover across the region by Monday afternoon.
Rain chances in the Phoenix valley will be highest late Monday night through Tuesday night. Not expecting widespread heavy rain, with rain totals in the 0.01 to 0.25 inch range. However, since this is tropical moisture some isolated locations could pick up higher amounts.
The highest rainfall totals and rain chances will likely be across western and northern Arizona. In that region of the state, some locations could see 0.50 to 1+ inch of rain. The big question remains: just how much moisture will move into the area?
Skies will quickly clear by Wednesday afternoon as dry air moves into the area from the west. The good news, the high temperatures in the Valley on Tuesday and Wednesday are forecast to be in the low 90s!