Storm system moving through Arizona
Posted on Sep-22-2016 at 00:00:00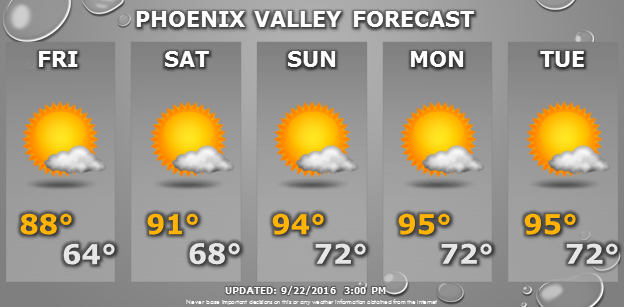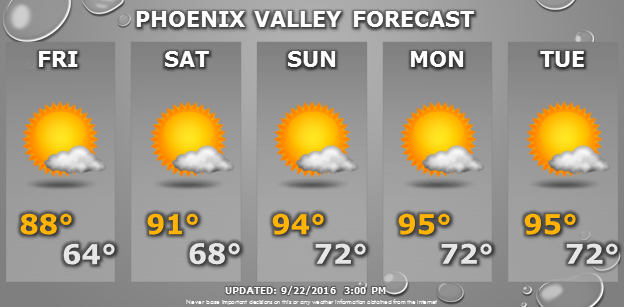 A strong fall storm system is moving through the state this afternoon.Expect strong thunderstorms this afternoon to move from west to east across the Valley. These storms could produce brief heavy rainfall, strong winds, and hail. Not expecting flooding to be a concern since these storms are generally moving at around 20-25mph.
The rain chance will quickly diminish tonight as dry and cool air filters into the region.
High temperatures across the Valley tomorrow will be in the mid to upper 80s. The best part, morning low temperatures will likely drop into the mid to low 60s Friday and Saturday morning. Some Valley locations on Saturday morning may even drop into the upper 50s.
For the rest of the weekend into the middle of next week, expect mostly sunny skies with temperatures slowly warming back into the mid-90s during the afternoon.