NEW RECORD: Phoenix reached 100 Thursday afternoon.
Posted on Oct-27-2016 at 00:00:00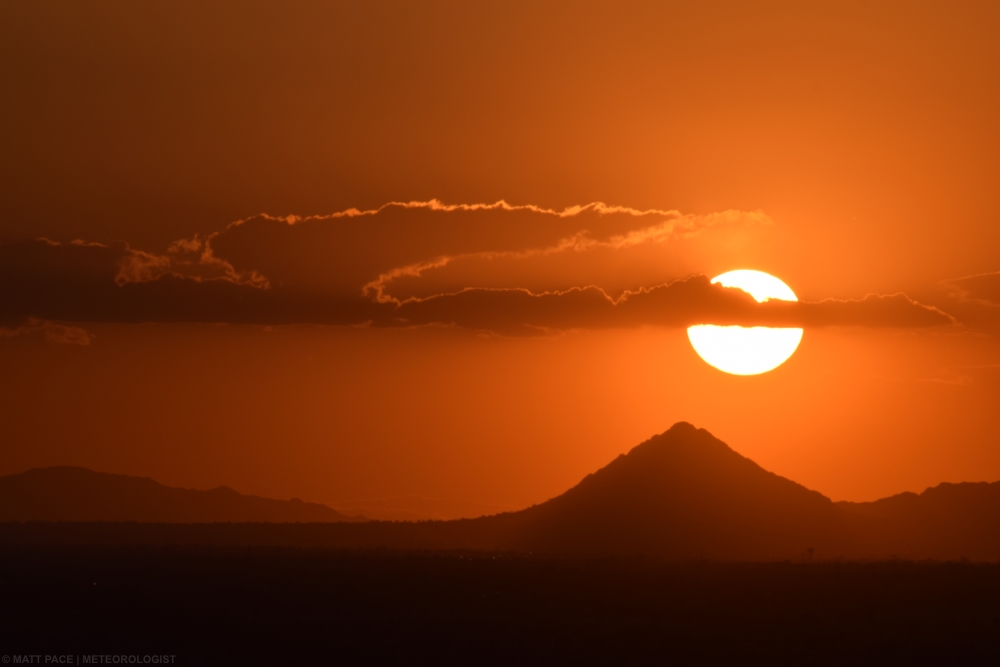 With great sweatiness we report; Phoenix reached the century mark Thursday afternoon.
October 27th will now go down at the latest 100-degree high temperature on record in Phoenix. The old record for the latest 100-degree plus temperature was October 23 which occurred in 2003.
Three other records were tied/broken today:
- Broke the high temperature record for the day which was 98 degrees set in 2001.
- Tied for the latest ever 98-degree temperature on record. The last time was in 2003.
- Latest ever 99-degree temperature on record. The old record was October 23, 2003.