2016: Tied 3rd warmest year on record for Phoenix
Posted on Jan-01-2017 at 22:13:00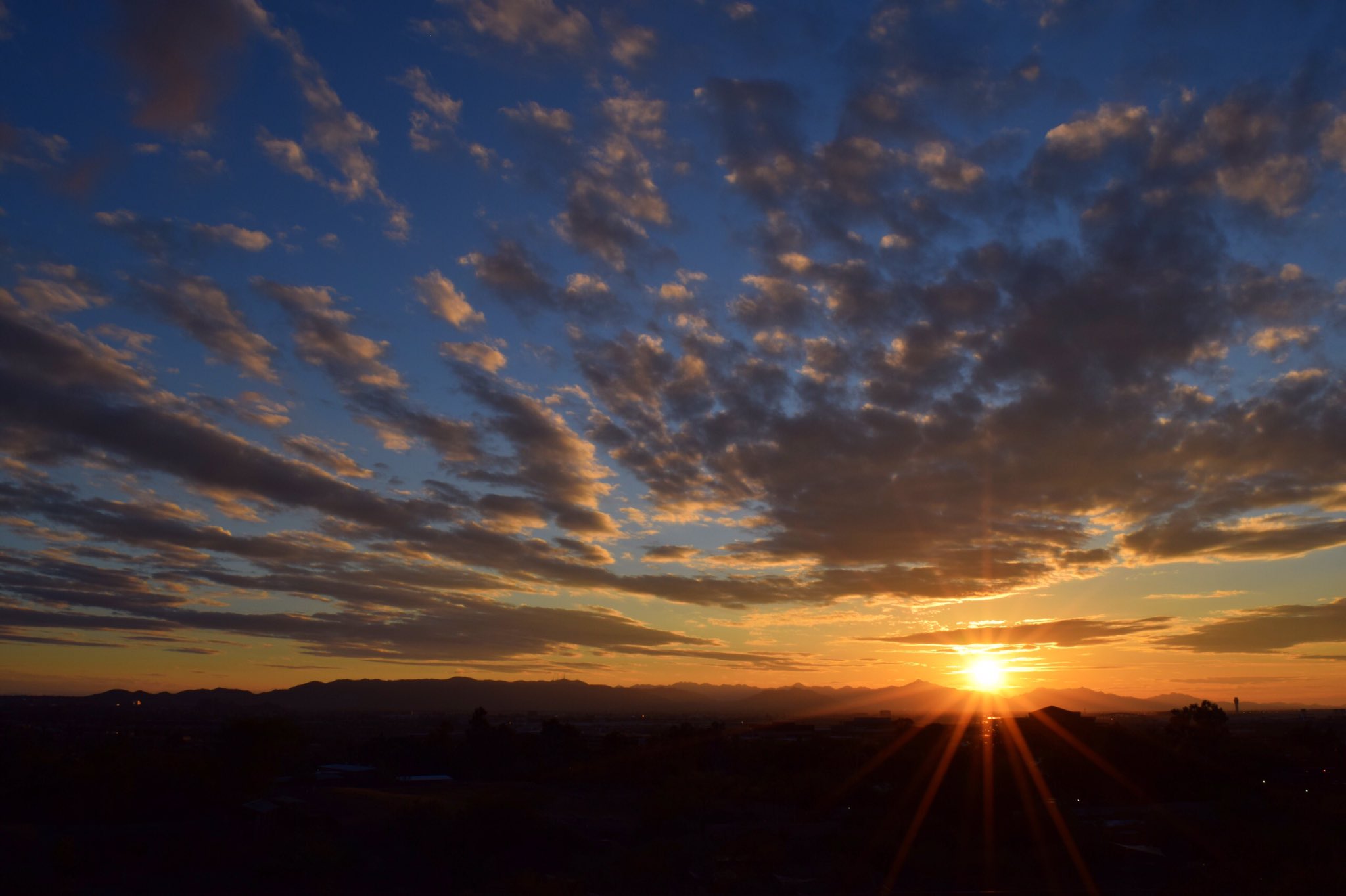 The year 2016 is now in the books, so it's time to see how the year was when it came to the temperatures in Phoenix. Bottom line, it was a warm year for Phoenix Sky Harbor, where the official observations are taken.
The average high temperature for the year was 88.5 degrees, which is the 4th warmest year since records began in 1896.
The year with the highest average high temperature was 1989, coming in at 89.8 degrees. The lowest average high temperature was 81.4 degrees, which occurred in 1913.
As for the average low temperature, it came in at 65.0 degrees this year, which is the 3rd warmest on record. The warmest average low for a given year stands at 65.4 degrees, which occurred in 2014 and 2015.
Taking all temperatures into account, the average temperature for the entire year in Phoenix came in at 76.7 degrees, which ties with the years 2012 and 2015 for the 3rd warmest on record. The warmest yearly average on record occurred in 2014 with an average of 77.1 degrees.
The highest temperature Phoenix reached this year occurred on June 19th when the thermometer spiked to a sweltering 118 degrees. On the flip side, the coldest temperature recorded this year was 34 degrees which occurred on February 3rd.
Top five warmest average high temperatures
| | |
| --- | --- |
| Year | Avg High |
| 1989 | 89.8 |
| 2014 | 88.9 |
| 2012 | 88.7 |
| 2016 | 88.5 |
| 1934 | 88.3 |
Top five coolest average high temperatures
| | |
| --- | --- |
| Year | Avg High |
| 1913 | 81.4 |
| 1912 | 81.9 |
| 1915 | 82 |
| 1964 | 82.4 |
| 1905 | 82.5 |
Top five warmest low temperatures
| | |
| --- | --- |
| Year | Avg Low |
| 2014 | 65.4 |
| 2015 | 65.4 |
| 2016 | 65 |
| 2003 | 64.9 |
| 2007 | 64.8 |
Top five coolest low temperatures
| | |
| --- | --- |
| Year | Avg Low |
| 1917 | 53.2 |
| 1964 | 53.3 |
| 1965 | 53.9 |
| 1912 | 54.4 |
| 1920 | 54.4 |
Top five warmest average temperatures

| | |
| --- | --- |
| Year | Average |
| 2014 | 77.1 |
| 1989 | 76.9 |
| 2012 | 76.7 |
| 2015 | 76.7 |
| 2016 | 76.7 |
Top five coolest average temperatures

| | |
| --- | --- |
| Year | Average |
| 1964 | 67.8 |
| 1913 | 68 |
| 1912 | 68.1 |
| 1915 | 68.6 |
| 1965 | 68.6 |